Home
last updated: 01/06/21 | Total Club Page Views:98,347
CLICK HERE FOR SNEAK PREVIEW TO OUR LOOK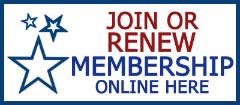 click here
PGA MEMBERS
(Pigbodies Golf Association – L.A. Chapter)
Pigbodies is an eclectic group of people brought together by their enjoyment of camaraderie and competition. Men and women, young and old alike, interacting at your local golf course to see who will be the Pig of the month. All tournaments are NET tournaments with multiple (A & B) flights to give everyone a chance. Handicaps are adjusted to allow players to compete from the appropriate tee position for their game. "A" flight players usually play from the Championship or Blue tees, while "B" flight players play from the white tees. Women generally play from the forward tees.
ZIFFLE CUP!


We compete for prize $$ and Ziffle points every month at different golf courses in So Cal. We play a variety of tournament formats throughout the year…Stroke Play, Match Play, Scrambles, and Team Blind Draw. While you're not going to get rich from winning a monthly tournament, you will generate significant Ziffle points towards playing in the next Ziffle Cup.
The 12 players with the most Ziffle points over a two year period, will represent the LA Chapter in the Ziffle Cup tournament. The Ziffle Cup, similar to the Ryder Cup, is a 3-day golfing event against our Chicago Chapter. The next Ziffle Cup is scheduled for the September 2020 in Los Angeles. All LA Chapter members are eligible for this event After 24 years and 12 competitions, Los Angeles leads with 7 wins to Chicago 5.
During the tournament season all players in PIGBODIES GOLF CLUB (PGA Members) events will be responsible for abiding by the following tournament policies and eligibility requirements. Players who have questions pertaining to PIGBODIES GOLF CLUB events should contact us lapigbodies@gmail.com
---