Welcome To Arroyo Golf Club
last updated: 05/13/21 | Total Club Page Views:46,240
ARROYO GOLF CLUB IS BACK AND NOW RESUMING MONTHLY TOURNAMENTS
Please see below our upcomping tournament schedule. Space is Limited, so Please pay and lock in your spot as soon as possible!!! Online payment method is via PayPal, and strongly recommended, but if you must pay via check:
Make Check Payable to Arroyo Golf Club: Send to Arroyo Golf Club C/O Earl McKinley, 341 Laun St., Altadena, Ca. 91001 626-230-1933
ecmck5450@sbcglobal.net

WSGA 67th Annual Golf Championship in Reno, NV June 8th-12th - Click Here For Details
Please note, to play in the WSGA tournament you will need to also send in a $45 WSGA Membership fee in addition to your Arroyo Golf Club Membership Fees. Please contact Earl McKinley at 626-230-1933 to pay this fee. To pay your AGC Membership fee please see instructions and link to pay below.
---
Pay Your 2021 Club Membership Fees Below:
Keep Your Handicap Active and Receive Discounts On Monthly Tournaments
---
Upcoming Tournaments
May 23 (Sun) 10:30 AM- Sierra Lakes Golf Club - First 32 Players
Format: LowGross/LowNet
at Sierra Lakes Golf Club
Tournament Greens Fees and Games Fees: $100
Tournament Greens Fees ONLY: $85
Click Pull Down Below To Select Entry Type, Then Click Buy Now to Pay

If Paying by Check: Make Check Payable to Arroyo Golf Club: Send to Arroyo Golf Club

C/O Earl McKinley,

341 Laun St.,

Altadena, Ca. 91001
626-230-1933
Deadline:
May 19
Maximum Number of Players:
32
COST:

$85.00




Contact:

Kevin Robinson

June 27 (Sun) 11:00 AM- LOS SERRANOS COUNTRY CLUB (NORTH) - First 28 Players
Format: LowGross/LowNet
at Los Serranos ( North Course)
Tournament Greens Fees and Games Fees: $100
Tournament Greens Fees ONLY: $75
Click Pull Down Below To Select Entry Type, Then Click Buy Now to Pay

If Paying by Check: Make Check Payable to Arroyo Golf Club: Send to Arroyo Golf Club

C/O Earl McKinley,

341 Laun St.,

Altadena, Ca. 91001
626-230-1933
Deadline:
June 23
Maximum Number of Players:
28
COST:

$75.00




Contact:

Kevin Robinson

July 25 (Sun) 11:00 AM- LOS SERRANOS COUNTRY CLUB (SOUTH) - First 28 Players
Format: LowGross/LowNet
at Los Serranos (South Course)
Tournament Greens Fees and Games Fees: $100
Tournament Greens Fees ONLY: $75
Click Pull Down Below To Select Entry Type, Then Click Buy Now to Pay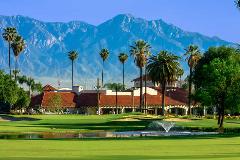 Deadline:
July 21
Maximum Number of Players:
28
COST:

$75.00




Contact:

Kevin Robinson